About Us
Who are we?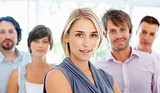 We are AL-Khunaizi United Company and we have been in business since 1987. Managing, dealing and developing Real Estate are our core responsibility. The company owns plenty of building across the Kingdom of Bahrain. All building are for rent and we are proud that the rental percentage is 100% , which is the result of the excellent services we provide for our customers, long experience in the Real Estate dealings and maintaining excellent relations to the customer.
The parent company owns other companies like Construction and Maintenance Company, we provides Waterproof, Pluming, and Carpentry. The continuous and scheduled maintenance to oue Real Estate has made us skilled, experienced, and creative when dealing with the most difficult problems. More than 25 maintenance specialists draw upon their experience to solve the problems in a record time. Our reputation speak very loud and our customers and friends in the Real Estate market along with our strong capital are the sucess factors that always inspire us to bring life to ideas.
Our Vision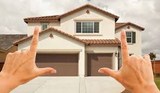 In our project, we help each other and co-operate to make an impossible dream come tre. we own and deal in Real Estate and the profits gained out of it are tempting. We do not wanr highr prices to prevent us from having it. We know at present that insufficient amounts of money makes difficult and risky to start up any business especially with such fierce competition between huge companies.

All people dream and wish to have their real estate a they see buildings are widespread in all directions while space and land are dwindling. We know it has become difficult to reach such a dream but when we work together and plan it well the impossible becomes possible and our dream becomes true.